Next: Effects Listing Up: Implementation Previous: TechLand &nbsp Contents

The following pictures show the various speakers used for the production.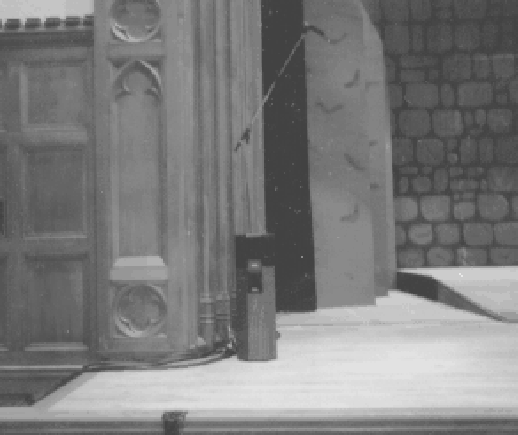 Front of House: A Bose model 701 speaker, used for the front-of-house sound. Behind the speaker, the boom stand and microphone used for the ambient audio setup can be seen.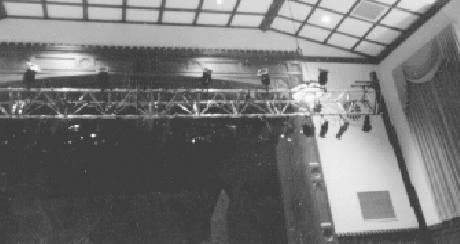 Overhead: At the far right of the lighting truss, a half-shoebox sized Bose model 101 speaker can be seen. The speakers were mounted using custom-made brackets.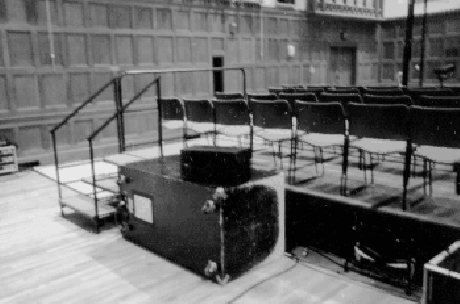 Rear-of-House: The large Eastern Acoustic Works model 800 bass reinforcement speaker dwarfs the Bose model 6.2 speaker. Both were used at the rear of the house for audio reinforcement.
---
Steve Richardson 2000-07-09